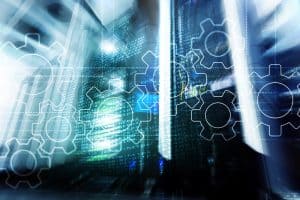 With digital transformation, as with many things in life, it's the journey, not the destination. Every aspect of manufacturing—including resource planning, product production, supply chains, and product lifecycle management—can benefit from a well-executed digital transformation strategy. But where do you start? And how do you carry out your plans efficiently?
An upcoming webinar, "Digitally Transform, One Customer Journey at a Time," helps answer those questions. In the webinar, two leaders in digital transformation—Shirish Joshi, Director, Information Technology at Cisco and Dr. Peter Scherer, Head of BPA at Siemens AG—will discuss their organizations' journeys to digital transformation.
In their talks, they highlight:
Life before digitization
How their digital transformation efforts got started
The challenges they faced
The impact of their digital transformation efforts
In the webinar—moderated by Steven P. Silver, VP, Global Industry Market Leader, Manufacturing, Automotive & High-Tech, Pega—both speakers will emphasize the need for speed when undertaking digital transformation effort. Projects need to realize a value to the business in a relatively short time period. They note that what's needed to enable the fast time-to-value is a robust and scalable platform to manage the digital transformation effort. For both organizations, time-to-value was six months or less.
Some of the results achieved with their digital transformation efforts include:
Increased productivity
Faster time to market
Improved user experience
Quick resolution of customer cases
The webinar will conclude with each speaker giving their thoughts on the process and what aided their digital transformation journey. They also will share some ideas on what's next for digital transformation in manufacturing.
The webinar will take place May 22, 2019, at 12:00 p.m. EDT. To register today, click here.