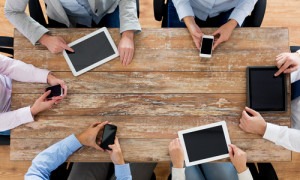 The Trend Micro research found only 14% of respondents say they have complete organizational awareness of IoT threats.
Cybersecurity firm Trend Micro has released the results of a new IoT security poll that found 86% of the IT and security decision-makers surveyed believe their organization needs to improve their IoT threat awareness. The poll, which surveyed 1,150 IT and security leaders also found that cybersecurity maturity is lacking in many organizations even as they deploy various IoT projects. Only 14% said they had complete awareness of IoT threats throughout their organization.
The poll found that office devices (59%) are the most attacked, followed closely by the supply chain and manufacturing.  Over 50% of respondents said they prioritize a few key capabilities in their security solutions to protect from such attacks. These included monitoring for suspicious behaviors and identifying and managing vulnerabilities. 37% said though that they aren't always able to define their specific needs before implementing IoT solutions.
See also: New cyberattack mode targets over half a billion IoT devices
"A common theme in cyberattacks today is that many are driven by a lack of security awareness, and this is accentuated with IoT security," said Kevin Simzer, chief operating officer for Trend Micro. "It's a good first step to see that IT leaders recognize awareness levels need to rise across the organization. We recommend business leaders clearly acknowledge the IoT security challenges affecting their company, understand where their security requirements, and invest accordingly to make their security goals a reality."
Trend Micro recommends a strong network defense approach to keep IoT devices from adding security risks to the corporate network. This includes only allowing devices that have strong security baked in. This means user credentials that can be changed rather than hard-coded, encryption, and the ability to update firmware. The company also recommends customized protection related to specific kinds of devices.