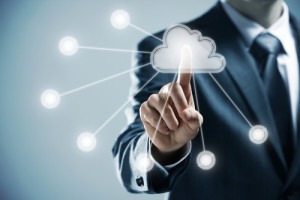 Hortonworks' enhancements further optimize their Data Platform and DataFlow offerings for the Google Cloud Platform.
Global data management solution provider Hortonworks is pairing up with Alphabet, announcing upgrades to its existing partnership with Google Cloud. The enhancements are designed to increase optimization of Hortonworks Data Platform and Hortonworks Data Flow for Google Cloud Platform for delivery of big data analytics for hybrid cloud deployments. Customers will be able to obtain faster insights by using innovations from the open source community.
"Partnering with Google Cloud lets our joint customers take advantage of the scalability, flexibility, and agility of the cloud when running analytics and IoT workloads at scale with HDP and HDF," said Arun Murthy, co-founder and chief product officer of Hortonworks. "Together with Google Cloud, we offer enterprises an easy path to adopt cloud and, ultimately, a modern data architecture."
See also: Where is streaming data at its most tangible?
Hortonworks Data Platform is now integrated with Google Cloud Storage, for cloud storage for running big data workloads. According to the company, this gives customers:
Flexibility and agility for ephemeral workloads: On-demand analytics workloads can be spun up in minutes with no up-front cost and unlimited elastic scale.
Fast analytics at scale: Apache Hive and Apache Spark can be leveraged for interactive query, machine learning, and data analytics.
Automated cloud provisioning
The ability to deploy a hybrid data architecture.
Real-time streaming analytics
"Enterprises want to be able to get smarter about both their business and their customers through advanced analytics and machine learning," said Sudhir Hasbe, director of product management for Google Cloud. "Our partnership with Hortonworks will give customers the ability to quickly run data analytics, machine learning and streaming analytics workloads in GCP while enabling a bridge to hybrid or cloud-native data architectures."