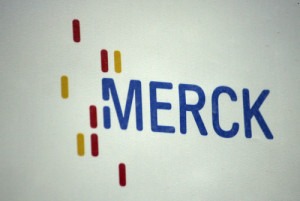 U.S.-based Syntropy will bring cancer data analytics tools to research centers.
Palantir Technologies announced it is teaming up with German Lab supplies company Merck KGaA for a joint venture that will bring cancer data analytics tools to research centers. The partnership is part of the security and analytics firms' efforts to forge a new presence in health care.  Dubbed Syntropy, it will combine Palantir's Foundry data platform with Merck's Life Science business, MilliporeSigma. Syntropy will be designed to assist medical researchers in structuring and analyzing data from a variety of sources and share the insights gleaned with external partners.
"Our customers will pay a license fee for a software, enabling them to aggregate and analyze data from highly disparate sources," Merck Chief Executive Stefan Oschmann told Reuters, adding the JV would not buy or sell any of the data.
See also: What is the potential for real-time analytics in healthcare
Palantir is best known for helping the U.S. government track down Osama bin Laden, the man who orchestrated the 9/11 attacks. They conduct classified analytics for defense and intelligence agencies and private sector companies like Airbus. They will focus on clinical trial and early-stage research data for Merck. While the two companies are exclusive partners within the parameters of the joint venture, Palantir says it has other healthcare-related customers as well.
"When we choose partners, be it in government or the private sector, we are on their side and want to grow a business together and not with five others. Also, in this case, we have no intention to handle it any differently," said Palantir co-founder and CEO Alexander Karp.
Financial terms of the deal were not disclosed, but the companies said they would each hold a 50% stake. Palantir is said to be considering an initial public offering worth as much as $41 billion.