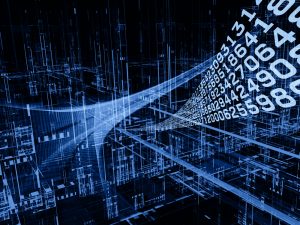 Partners promise high performance, large scale across cloud and on-premise.
A new product and partnership between GigaSpaces and Informatica aims to help enterprises leverage trusted data and real-time analytics for improved decision making.
The companies have announced a new Intelligent Digital Integration Hub that will operate across cloud, hybrid and on-site environments.
"Our integration with GigaSpaces InsightEdge enables our customers to reduce the cost and complexity of data and APIs while achieving high performance at large scale," said Ronen Schwartz, Senior Vice President and General Manager, Cloud, Big Data, Data Integration, at Informatica.
The new offering will unite Informatica's Hybrid Integration Platform, which includes Cloud iPaaS, and Integration Hub with GigaSpaces' InsightEdge in-memory real-time analytics and machine learning platform.
Potential applications include real-time fraud detection, live risk management, predictive maintenance, dynamic pricing, personalized recommendations, supply chain management and more.
The partners say the new product will let enterprises:
Accelerate hybrid data integration and analytics on any data model including structured, unstructured and semi-structured data
Orchestrate complex transactional and analytical processing with a persistence layer that can be used as a transient or as a sync layer
Facilitate self-service consumption of data and insights
Decouple source and target applications, allowing easy consumption by users and reduce load on sources systems
Enable multi-latency integration with advanced orchestration and scheduling for batch and API's driven data
Support extreme performance and rich machine and deep learning capabilities; including Spark, numeric computing via Tensor and loading of pre-trained Caffe or Torch models, as well as various NLP, OCR, Text Classification, image recognition, and other libraries
Integrate multiple clouds, new enterprise applications, in-memory speed layer, and data lakes, with existing systems
Provide visibility, control, monitoring, and alerting across all data workflows
Key benefits for enterprises are said to include:
Superb user experience: With low latency response times, especially at critical traffic peaks
Optimized TCO: Allowing the system of record applications to be planned for standard usage and not peaks
High agility: Microservices architecture to rapidly develop and deploy new applications
‪24/7‪ always on: Market-proven, high availability for enterprise-grade mission-critical applications
Real-time Insights to Action: Analytics and machine learning run on live mutable data and simultaneously on historical data for time-sensitive decisions and actions.