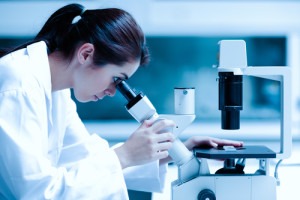 SQN Health Analytics is designed to provide clinical professionals with an in-depth visualization of the trial process and all data collected from it.
SQN Clinical has announced the launch of SQN Health Analytics, its new real-time analytics tool for clinical research. It's designed to give clinical professionals a clear visualization of their entire trial process along with all data collection from it and can be accessed from anywhere at any time.
The tool offers advanced filtering, the ability to drill down into specific patient records and high-level summary data. This gives sponsors improved control and allows them to do predictive maintenance and forecast to spot issues before they happen. It also enables improved decision making and trial management.
"Reliable data is the cornerstone of clinical research and thanks to recent advances in technology we can now collect more meaningful and usable information than ever before," explains Tony Rees, Director at SQN Clinical. "The challenge is to maximize the use of data to better support the clinical trial process and patient oversight. Our advanced data analytics, incorporating artificial intelligence (AI) components, now delivers some of the most advanced project and clinical oversight capability within the industry."
See also: 3 ways AI can remedy the bloated healthcare system
SQN Analytics is a cloud-based suite that will be integrated with SQN Health, their electronic data capture (EDC) system that includes their electronic patient reported outcomes (ePRO) app. Together they will provide real-time patient profiling, data review and exploratory analysis.
"Our analytics suite is fully integrated with our EDC and ePRO systems providing a seamless data ecosystem. It gives sponsors access to information according to their role and the predefined access rights given to them. Senior teams can view high-level data for oversight management, comparing multiple sites and tandem trials. Dashboards with user-defined KPIs provide an instant snapshot of any element of the trial, and the data can be sorted and filtered in multiple ways to show any combination of factors," said Joseph Jameson, Data Analyst at SQN.
"This development adds value for our clients and represents a significant step forward in the management of clinical trial data," added Rees. "SQN Health Analytics will enhance the ways in which our clients interact with and use their data and. With their input, we are already developing innovative new ways in which we can extend the analytics functionality. Future phases will include machine learning and further artificial intelligence to provide predictive modeling and forecasting capabilities."