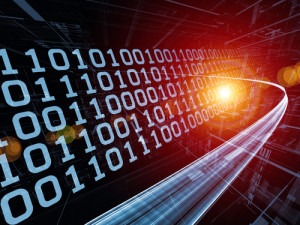 The new version increases the operational value of cloud analytics.
Enterprise-grade streaming data platform provider Striim has announced the availability of version 3.8.4 of the Striim platform. The new release's features are designed to increase streaming data integration and operational value of cloud analytics and help organizations transition to and use cloud-based analytics via real-time data pipelines that feed different layers of their cloud environment. The platform is available as a cloud service and offers scalability and real-time data movement.
"To deliver next generation digital transformation, businesses are quickly moving to cloud-based analytics," said Alok Pareek, founder and EVP of Products at Striim. "With Striim 3.8.4, users can set up real-time and pre-processed data flows from on-premises and cloud environments into different layers of their cloud solution to accelerate their onboarding and increase the operational value gained from their analytical solutions in the cloud."
See also: Streaming analytics resource center by Striim
According to the company's announcement, 3.8.4 brings real-time data to the following:
Analytics services and data warehousing solutions, such as Azure SQL Data Warehouse and Google BigQuery, that directly support end users with timely intelligence
Data management and analytics frameworks, such as Azure HDInsight, which support interactive analysis or creating machine learning models
Storage solutions, such as Amazon S3 or Azure Data Lake Storage, from on-premises and other cloud-based data sources in real time
Staging areas, such as HDFS, S3, ADLS which are used by other cloud services and components
Striim also improved its real-time data integration into Amazon S3, automated streaming data integration to Hive solutions, added Schema Registry support for Apache Kafka, and introduced Open Processor and Continuous Data Processing Validation. Open Processor allows uses to bring any code they've written onto the platform. They've also added support for Microsoft Azure Database for PostgreSQL and Microsoft Azure Database for MySQL.