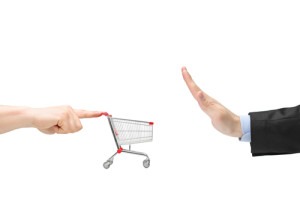 The company says real-time, intelligent answers, regardless of scale or volume of query are where the real value is, not analytics.
Cloud-based data and analytics company Teradata says we should stop buying analytics and start buying answers. Real-time, intelligent answers regardless of scale or volume or query, are where the real value is, says the company, and where enterprises can get the most bang for their buck. While analytics has become a $200 billion industry, the rate and volume of data have grown and the market is saturated with solutions and providers, making things more complex for companies looking for solid answers and powerful insights.
In response, Teradata says it is taking a new approach, establishing new expectations for business intelligence solutions and creating new criteria for intelligent answers.
"Uncovering valuable intelligence at scale has always been what we do, but now we're taking our unique offering to new heights, unifying our positioning while making our software and consulting expertise available as-a-service, in the cloud, or on-premises," said Victor Lund, Teradata CEO. "We're doubling down on our ambitious direction and strategy that's data-based, customer-centric and built on expertise. Today, we challenge the industry."
See also: How extreme analytics will impact your industry
The company calls it "pervasive data intelligence" which encompasses all data, all the time to find real-time answers to even the most difficult challenges. It can be done in the cloud, at the edge and on-site. To this end, they've launched Teradata Vantage, a new platform exclusively for pervasive data intelligence. It's designed for speed, flexibility, and scale while delivering powerful analytics capabilities and true intelligence.
"Teradata brings a unique combination of transformative technologies and people with unparalleled expertise together to achieve our bold ambition – transforming how businesses work and people live through the power of data," said Oliver Ratzesberger, Teradata's Chief Operating Officer. "As such, we are the only analytics company able to help our customers rise above the complexity, cost, and inadequacy of today's analytics landscape, finding answers to the toughest challenges – providing answers that will push the world forward. From our products to our people, our position as the leader in pervasive data intelligence redefines everything we do."