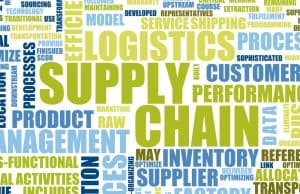 The past year has been the ultimate test for supply chain networks—and many have been found to be wanting. Trade wars, shifts in global trading relationships, and the COVID-19 crisis have wreaked havoc on even the most sophisticated supply chain systems, resulting in slowdowns, missed shipments, and an inability to meet customer requirements.
Disruptions and interruptions in supply chains are not likely to let up anytime soon.
In this on-demand webinar, Mark Palmer, general manager of analytics, data science and data virtualization for TIBCO, and RTInsights analyst Joe McKendrick discuss how enterprises can increase the capabilities and viability of their supply chain networks to meet the uncertainties of today's business environment.
Topics discussed include:
How supply chains were struggling, even before COVID-19
How to bring the power of real-time data across your supply chain
How introducing digital capabilities is quick and inexpensive
To watch now, fill out the form on the right.