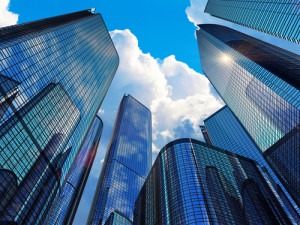 HappyCo's new business intelligence software analyzes property conditions and portfolio trends to improve operations and business decisions.
Mobile and cloud solution provider for real-time property operations HappyCo has announced the launch of its new BI product, Happy Insights. It's powered by data analytics and BI platform Looker and gives users instant insights and intelligence across properties, units, and items.
The platform also integrates with RealPage, allowing property managers to access the company's mobile inspection app Happy Inspector. The company also announced it is a RealPage Exchange AppPartner, giving RealPage customers the ability to perform portfolio-wide mobile inspections, streamline and standardize data collection and optimize operations. Maxus Properties, Dayrise Residential, Goldoller Real Estate Investments, Management Support and Sequoia Equities are among the HappyCo customers currently using the RealPage integration.
"Our office uses Insights every day," says Dan Regan, Director of Collections for Arizona-based multifamily developer Mark-Taylor. "Executives love the automatic daily report feature as it keeps the team up to date on portfolio inspections and top issues, essential for meeting company compliance goals and informing ongoing budget decisions.
Case study: Blockchain takes a spin around the real estate market
With the level of control and customization in Insights, I've been able to easily create custom dashboards that perfectly fit Mark-Taylor's needs," says Regan. "The report visualizations certainly make it a lot faster to interpret the data, but we're also learning a lot about our business by having access to all the raw data in ways we've not previously had."
The new Happy Insights product delivers dashboards out of the box for instant analytics and insights including damage counts, estimated costs, usage statistics, portfolio snapshots and more. Both item level analytics and filter-and-explore functionality are available.
"Most BI solutions sit on the shelf waiting for data analysts to build dashboards," says Jindou Lee, HappyCo CEO and Co-founder. "So with Insights, we're delivering multifamily industry-specific dashboards out of the box that was designed in close collaboration with trusted industry-leading clients. It would typically take an in-house data and engineering team four to six months to develop these dashboards using their own BI solution, so we think our customers are going to be very happy."