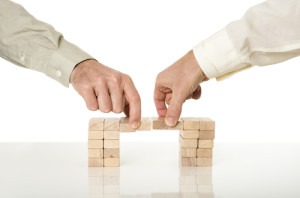 The acquisition will accelerate Avnet's positioning as the premier provider for AI, IoT and digital data platform solutions.
Avnet Inc. announced it intends to acquire Softweb Solutions, a machine learning and artificial intelligence company that focuses on solutions for IoT applications and systems. Its solutions are designed to reduce costs and improve efficiency and time to market speeds. The integration of Softweb's AI software and data services will give Avnet enhanced design, development and deployment capabilities for its end-to-end ecosystem. This, in turn, will provide users with new revenue opportunities.
"By capitalizing on our longstanding partnership with Softweb, we are adding new capabilities to Avnet's already robust ecosystem — combining the power of their software expertise with the strength of our end-to-end hardware 'design to deploy' ecosystem," said Bill Amelio, Chief Executive Officer, Avnet. "Softweb's formidable IoT and data platforms, plus their expertise in AI, data advisory and digital development services, will enable us to bring even greater value to our customers as a single partner resource while accelerating Avnet's growth."
Softweb's primary solutions include data services, cognitive services, extended reality, and enterprise mobility
See also: Study says 59% of IoT attacks are on office devices
"We greatly value our existing business partnership with Avnet, and are excited to officially join the Avnet team," added Ripal Vyas, CEO and owner of Softweb Solutions. "We are pleased that Avnet sees the immense value of our AI and software technology services and solutions, and we look forward to leveraging Avnet's vast infrastructure, resources and expertise as a global technology solutions leader that enhances customers' competitiveness and solves today's business challenges."
The transaction is expected to close by the end of December 2018 or early in 2019. Terms of the agreement were not disclosed, but Avnet said it expects the acquisition to add 5 to 10 cents to its earnings per share by 2021.