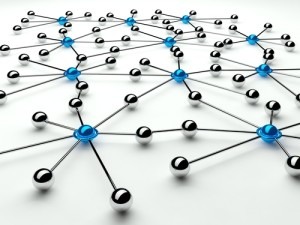 Carnegie is incorporating Semtech's LoRa devices and wireless radio frequency technology into their Longview IoT Solution.
Connectivity solution provider Carnegie Technologies and semiconductor manufacturer Semtech Corporation have joined forces to create a new IoT solution. Semtech's LoRa devices and wireless radio frequency tech will be integrated into Carnegie's Longview IoT solution. Longview offers a comprehensive selection of sensors and gateways combined with cloud analytics and applications.
They come pre-configured and ready to work right out of the box. With Semtech's network technology, it also offers range and efficient power management and can be used with deployments of any size.
"Longview is changing the way IoT is being deployed by making it faster and easier to buy, set up, and maintain," said Vivek Mohan, director of IoT for Semtech's Wireless and Sensing Products Group. "Since Semtech's LoRa Technology is a proven platform, Carnegie selected the IoT solution for its key capabilities including simplicity, flexibility, and easy to deploy. LoRa enables the next generation of customer service solutions."
See also: ABI report sees other networks raving ahead of NB-IoT and LTE-M
Longview is a comprehensive combination of custom-engineered sensors and gateways combined with industry-specific cloud analytics and applications that come pre-configured to work right out of the box, so businesses can track, measure and manage the things that matter most. Longview is the most secure, reliable, and easy to use IoT solution in the marketplace today. Built with Semtech's LoRa Technology, the solution has the range and power efficiency that makes it an ideal product set for deployments of any size and scope.
Longview uses LoRaWAN open standard protocol and Carnegie's Super-B protocol that's designed to reduce packet loss while allowing over-the-air upgrades and improving efficiency. Semtech's LoRa technology is used in its sensor and gateway designs for increased range and battery life.
"Longview is a game-changer for enterprises who, with our comprehensive IoT solution, no longer have to hassle with cobbling together systems and platforms from multiple vendors," said Brad Bush, managing director of Internet of Things for Carnegie Technologies. "We picked Semtech's LoRa devices and the LoRaWAN protocol as the best low power wide area network (LPWAN) technology in the market today."