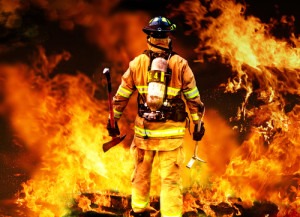 Advent Controls' fire and security communication platform extends CLX's IoT Connectivity solution in aid to first responders.
Global CPaaS provider CLX communications is teaming up with Advent Controls for IoT connectivity for the fire and security industry. The partnership aims to demonstrate how the CLX IoT Connectivity solution can be adopted by the fire and security industry to create affordable, reliable and always connected alarm and detection systems. These systems would no longer have to rely on pre-pay consumer SIM cards or expensive fixed lines.
Advent Controls, a "global system for mobile communications" (GSM) security equipment manufacturer from the UK, has been collaborating with CLX since the beginning of the year. Advent uses CLX's IoT SIM to add connectivity to their GSM Dialler and Intercom offerings, seeing the SIM as future proofing their installations now that ISDN and PSTN networks are becoming obsolete.
See also: How decentralization solves connectivity's single point of failure
The two companies recently partnered at the recent International Fire & Security Exhibition and Conference (IFSEC) 2018 in London to demonstrate their offerings. They highlighted the opportunities adopting the CLX IoT SIM can open up for installers in the fire and security markets by making installations quicker, increasing revenue and reducing support calls.
David Pearson, IoT Sales Manager at CLX Communications, commented, "Partnering with Advent Controls at IFSEC brings our IoT Connectivity offering to a whole new market, and we are very excited about our continuing working relationship with Advent and others in this industry."
"The CLX IOT Connectivity SIM has enabled us to source a complete solution for our customer base. It has also allowed us to take advantage of the additional value we can offer installers, by sharing location information on installed units. This is a very useful tool when you've got thousands of units in the field to keep tabs on." added Michael Beaver of Advent Controls.