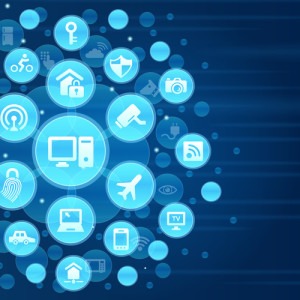 Grand View Research also found that the increased reliance on connected devices has made us more vulnerable to IoT security breaches than ever.
The IoT security market is expected to rise from a value of $1.24 in 2017 to $9.88 billion in 2025, according to a report by Grand View Research. This increase has a direct correlation to the increase in the use of IoT devices in the enterprise. According to a separate report by Deloitte, devices embedded with AI are expected to increase from 79 million to over a billion by 2023.
With IoT devices being used for AI, machine learning, the cloud, wireless network, and many more uses, cybercriminals have more ways to attack than ever before, meaning both businesses and consumers are increasingly vulnerable to attacks.
Smart home and consumer uses dominated the IoT market in 2017, and that is expected to continue. The report predicts that the sector will reach $2.93 billion by 2025. The IoT also has an increasing presence in healthcare, life sciences, infrastructure, smart cities, transportation, industrial systems and more.
See also: IIC's IIoT Security Model Helps Fine-Tune Spending
These increases will open the door to new cyber attacks including data and identity theft, network and data manipulation, IP theft and data falsification. Identity and access management held a revenue share of 32.7% but encryption seems to be the security solution of choice for the future with an estimated CAGR 35.9% by 2025. More and more enterprises will rely on it for data security.
Projected to reach over $2 billion by 2025, the professional services segment is expected to continue to remain dominant in IoT security, and in fact will become vital to it, with services like policy and management, test and evaluation, assessment, and security by design being the main areas of growth.