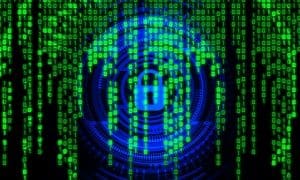 Google's Nest IoT smart home devices will be sold by ADT as part of the deal.
ADT announced they are the recipient of a $450 million investment from Google. The funds will go toward increasing the adoption of IoT devices. While the IoT has often made headlines for its plethora of security issues, devices that are secure can actually make a big difference in the safety of a building. ADT, one of the most popular security brands worldwide, has agreed to sell and install Google's Nest smart home devices, which include cameras, thermostats, and displays. The partnership will go into effect later this year, and will target homes and small businesses.
See also: IoT Market to Surpass $1 Trillion in Value by 2026
"We're excited to partner with ADT to further our mission of building helpful devices for the home," said Rishi Chandra, GM and Vice President of Nest. "ADT is a leader in smart home security, and I look forward to working with the team to create innovative smart home security solutions that help everyone feel safe and protected. Google's partnership and financial investment in ADT underscores the depth of our joint commitment to the smart home and security markets. Our entire leadership team is looking forward to continuing our work with Google as we define the future of helpful home security and build a productive long-term partnership."
Google said it believes its Nest devices can improve event detection, allow customers to receive instant notifications of events and status reports, and reduce false alarms.
"We are thrilled to partner with Google to provide the smart home market with a strong, differentiated product and service offering that integrates the best technology, hardware, and smart home security expertise from our two brands," said Jim DeVries, President and CEO of ADT.
"Google's partnership and financial investment in ADT underscores the depth of our joint commitment to the smart home and security markets. Our entire leadership team is looking forward to continuing our work with Google as we define the future of helpful home security and build a productive long-term partnership."