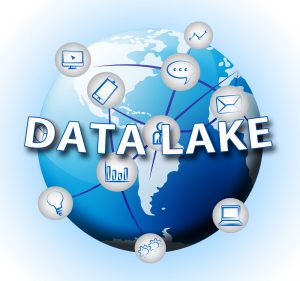 The GridGain Data Lake Accelerator is designed for real-time performance and comprehensive scalability.
Apache Ignite-powered in-memory computing solutions provider GridGain has launched  a new data lake accelerator. The GridGain Data Lake Accelerator is designed to improve data lake access through bi-direction integration with Apache Hadoop. By doing this it combines historical and operational data in the same memory computing layer for real-time analytics for accelerated business processes.
The accelerator does this using the GridGain Unified API and Apache Spark connector to drive real-time HTAP (hybrid transactional/analytical processing) so transactions and analytics can be performed on the same operational dataset.
See also: 6 Guiding Principles for an Effective Data Lake
"Many of today's digital transformation and IoT use cases require real-time analytics against a combination of data lake and operational data," said Abe Kleinfeld, president and CEO of GridGain. "The GridGain Data Lake Accelerator addresses the requirements of today's businesses to gain instant insight, capitalize on opportunities as they arise and automate decision making."
The GridGain Data Lake Accelerator is available in two editions, Enterprise and Ultimate. Enterprise has features powered by Apace Ignite designed to make deploying, managing and securing the accelerator as in-memory data grid for mission-critical production environments. Ultimate comes with additional back up and recovery features for supporting GridGain as an in-memory database. Both can be deployed on-site, in the cloud or in a hybrid environment and requires no replacement of existing databases.
"Many companies have created Hadoop-based data lakes with a view to consolidating data from multiple data sources and serving the processing and analytics needs of multiple use-cases, but have then struggled to generate the expected value," said Matt Aslett, Research VP, Data, AI and Analytics, 451 Research. "By bringing its in-memory compute functionality to the data lake, GridGain is providing an option for accelerating access to historical and live data to support real-time decision-making."
The GridGain Data Lake Accelerator is available for use with the GridGain Enterprise Edition and GridGain Ultimate Edition. A free 30-day trial of the GridGain Data Lake Accelerator is available from the GridGain Downloads page.