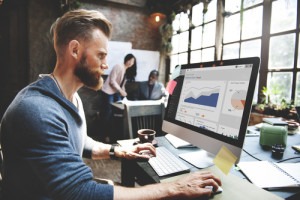 InSight is a new suite of public safety data visualization and analytics tools that supports evidence-based reporting, analysis and decision making.
Hexagon's Safety & Infrastructure division has announced the launch of Intergraph InSight, a new suite of data visualization and analytics software for public safety. The suite supports evidence-based reporting, decision making, and analysis. Intergraph InSight creates a single source of organizational data and users can share analyze and explore it using customized dashboards and interactive reports. The data generated can be used to improve operations and allocation of resources and give public safety agencies a better way to assess performance.
"Data is still an untapped resource for many public safety agencies. Staff can't access what they need, so they can't apply data to solve problems," said Jack Williams, product manager, Hexagon's Safety & Infrastructure division. "Intergraph InSight overcomes that challenge, organizing massive amounts of data and providing 911, police, fire, and EMS with a 360-degree view of their agency and operations."
See also: IoT's next frontier — video and surveillance analytics
The company says Intergraph Insight is designed to eliminate the challenges presented by raw, fragmented, incorrect and incomplete data and provides a strong base for accurate reporting and analysis, one that can be customized to meet any organizations needs.
Initially, Intergraph Insight will support Hexagon's computer-aided dispatch software, used by thousands of public service agencies around the world. Insight will provide a one-stop shop for data visualization, playback, spatial visualization, and data organization. It also provides reporting and analysis for small data sets and pre-configured reports for Microsoft SSRS and Microsoft Power BI. It can easily incorporate data from a variety of data points and offers quick data retrieval and data models for data warehouses and subject area data. It's designed to be user-friendly without any steep learning curves so anyone in the agency can use it.