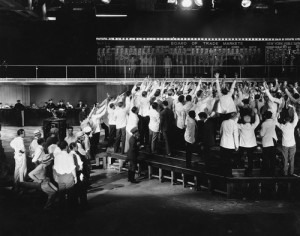 The service will use OneMarketData's OneTick analytics and data management platform and be provided via the ICE Consolidated Feed.
Global exchange and clearing house operator Intercontinental Exchange Inc. (ICE) has announced that they will be providing an on-demand tick data and analytics service using OneMarketData's OneTick platform and the ICE Consolidated Feed. The platform delivers data and content from over 600 sources around the world, and ICE Data Services will be its exclusive third-party distributor.
OneTick is a platform for both real-time and historical tick data. It also offers an extensive analytics library ideal for research, cost analysis, market surveillance and risk management. ICE Data services will host OneTick and it will be powered by the ICE Consolidated Feed.
"Our Consolidated Feed gives customers a single, normalized source of data from markets around the world," said Lynn Martin, President and COO of ICE Data Services. "With the addition of OneTick, we're able to provide an enhanced hosted solution for real-time and historical tick data and analytics to help power customers' pre-trade models and quantitative trading strategies."
See also: 3 financial services ripe for blockchain disruption
ICE Data Services offers pricing and analytics, indices, and exchange data via connections that are both secure and flexible. The data they provide helps customers with their investing, trading, compliance and risk management requirement, and can do so across a wide range of asset classes.
OneMarketData provides software solutions for the financial industry. OneTick is comprised of a suite of tools for time-series data management and real-time event processing. The data can be used for quantitative research, transaction cost analysis, surveillance, and backtesting.
"The industry is seeing an increasing need for real-time and historical tick data to help ensure regulatory obligations are met and optimizing trading algorithms," said Jeff Banker, Senior Vice President at OneMarketData. "We are very excited to have our OneTick data platform consolidated within ICE Data Services and together will provide an enhanced experience for institutions."