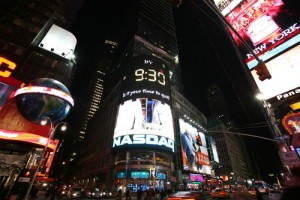 Nasdaq's portal will allow S3's real-time analytics to monitor short interest changes between exchange reporting periods.
Financial technology and analytics firm S3 Partners announced it has finalized an agreement with Nasdaq to provide their listed companies with real-time short interest analytics. Nasdaq's portal will provide access to S3's tools to allow companies to stay apprised of changes between exchange reporting periods.
In addition to real-time short interest data, Nasdaq listed companies will also have access to analytics for long selling and short selling price indicators and lending and borrowing rates. The real-time short interest forecasts will provide data on a percentage of float, per share and notational basis instantly rather than the traditional three-week wait for publication.
See also: 3 financial services ripe for blockchain disruption
Customers will also be able to access accurate and up to the minute finance rates, short interest and financial rate trends and comparisons, and insights on the effects transactions like potential short squeezes, long and short selling, and short covering have on investor behavior. S3 will also make its consulting services available to the companies, enabling them to get expert opinions on selling trends in specific securities.
"S3 is excited to offer Nasdaq-listed companies access to market-leading data, analytics, and insights that will help all members of the C-Suite and boards of directors to better understand and explain real-time price movements in their shares," remarked Bob Sloan, Managing Partner, S3 Partners. "Our clients leverage our enterprise software and award-winning analytics for better outcomes in their investment processes, risk management, counterparty relationships, and investor relations activities. We look forward to helping the senior leadership of Nasdaq companies tap into the best data and apply powerful analytical methods to better understand and adapt to market behavior—both long and short."
The S3 analytics tools and data are now available to Nasdaq listed companies who sign up through Nasdaq company portal.