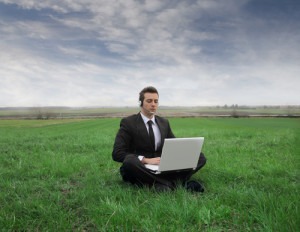 The IoT data combined with CRM will give companies improved insights on when dispatching field service reps is needed.
Customer service management company Salesforce has announced the addition of new IoT capabilities to its Service Cloud console. The data collected by the IoT tools combined with traditional CRM is designed to give companies insights to improve their decision making about when to send customer service reps and allows them to automate those requests. The insights can also help field workers determine the equipment they'll need to bring to a job, enable remote diagnosis and help dispatchers monitor the locations of their service team.
Now available, Salesforce IoT Insights for Field Service Lightning enables the use of IoT devices to troubleshoot problems before a rep arrives on site. It features drag-and-drop functionality for ease of use.
See also: IDC says AI could boost CRM by $1 billion
"The ability to monitor the whereabouts of customer service reps in Field Service Lightning is similar to how passengers and Uber drivers track each other, said Paolo Bergamo, Senior Vice President and General Manager of Field Service Lightning. "And with this visibility, it's really about the direct connection with the customer."
CRM and IoT can work together to track all kinds of mobile workers and teams. Examples include nurses that visit patients in their homes and a company called Samson Rope that uses Salesforce IoT and Field Service Lightning to track the condition of ropes used in fishing and mining. The platform uses predictive analytics to alert the company when a rope needs replacing.
"This Salesforce platform actually puts the data into the hands of the people that need it in a way that helps them be productive," said Rebecca Wettemann, an analyst with Nucleus Research. "This is about the power of the Salesforce UI and really making IoT data usable. Many customers are [in the] very early days, but in terms of accelerating work-order resolution and reducing inventory costs, this will help them take that next step."