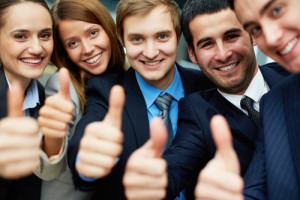 The new report out of the UK also finds that widespread adoption of people analytics is low, even if the benefits maybe be tangible.
New research from the UK's Chartered Institute of Personnel and Development (CIPD) reveals that companies that make full use of people analytics are more likely to see strong business performance.
The study, done in association with Workday, also found that adoption of such analytics is low and that a lot of work needs to be done to improve both skills and confidence. The report, "People Analytics: Driving Business Performance with People Data," surveyed 3,852 business professionals across the world.  Among its key finds were:
54% of respondents said they had access to people data and analytics. 39% said they had no access to this data for decision-making purposes and only 52% of those who said they are HR professionals said their company uses this data to solve business problems. Just 42% of respondents who said they are finance professionals said they had access to people data.
See also: Healthcare admin gets proactive, thanks to real-time analytics
"It's hugely encouraging to see that the use of people analytics in organizations is leading to positive outcomes. The more access to HR and non-HR professionals have to people data, the higher they rate their organization's performance," said Edward Houghton, Human Capital and Governance adviser for the CIPD.
However, he added, "There are still clear challenges in terms of access to data and the confidence and capabilities in the HR function needed to get the best results from it, particularly in the UK. We need to see greater investment in the skills needed to understand people data and we need to encourage the use of people analytics across different functions in organizations, and in finance in particular. HR must lead the development of cultures that share a "common language" when it comes to people data and a shared understanding and appreciation of the positive impact people data can have on business outcomes."
Other key findings include that 75% of HR pros that do use people data said they use it to solve performance and productivity issues. 65% of respondents who work for a company that uses people analytic said they have strong business performance while just 32% of those who don't use people analytics said the same.
The CIPD/Workday report is available to download from www.cipd.co.uk/knowledge/strategy/analytics/people-data-driving-performance