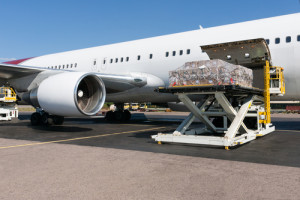 Cargo airlines will monitor and report the condition of sensitive and perishable cargo in real-time using IoT sensors.
Aviation integrator Sitaonair announced they are teaming up with AirBridgeCargo and CargoLogicAir to bring the IoT into perishable freight management for cargo aviation. The two cargo airlines will use IoT sensors to monitor and report in real-time the condition of sensitive and perishable cargo.
One of the first types of cargo to get the monitoring is pharmaceuticals. As a high-value cargo that often requires special environmental conditions, they are an ideal use case for IoT technology. If the sensors detect an anomaly in temperature, humidity or other environmental conditions, the shipper can be notified immediately and take corrective actions. Other benefits include being able to monitor the freight's movement to reduce theft and loss and being able to reset or adjust cargo hold conditions midflight.
See also: Qantas takes off with real-time supply chain
The data collected from the sensors is aggregated aboard the plane and then transmitted through existing satellite network connectivity or via the ACARS system. The data being transmitted would be easy on bandwidth and battery life so upgrades are not necessary.
"With AirBridgeCargo, we are putting in place sensors and an IoT gateway to collect information from cargo: humidity, temperature, and so on, during the flight — realtime," Sitaonair Portfolio Head for e-Aircraft Pierre-Yves Benain
Benain told Runway Girl Network."What we do in addition is provide a dashboard and an application to provide AirBridgeCargo real-time visibility on containers. What we are measuring," Benain says, "is a change of status. We provide a picture at the beginning of the flight, and then when there is a change of status we update during the flight every five minutes the change of status. If the container is becoming too hot, we'll update the application. If there is nothing, then we don't send anything."