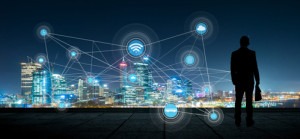 72% of consumers say they believe software glitches in some IoT applications will cause serious injuries.
According to a new report by software intelligence company Dynotrace, "IoT Consumer Confidence Report: Challenges for Enterprise Cloud Monitoring on the Horizon", 52% of consumers say they are using at least one IoT device, yet 64% of them say they've already encountered performance problems. The report found that IoT device owners have on average 1.5 performance issues a day and 62% said they believe the number and frequency of them will rise steadily because of the growing popularity of the Internet of Things.
The company says this means organizations who have or plan to deploy IoT solutions need to build IoT monitoring and performance strategies into their deployments and master IT complexity.
"The delivery chain behind every connected device is extremely complex. Businesses are already struggling with cloud complexity, but IoT magnifies this with sensors, masses of new data and dynamic containerized workloads. Consumers are already reporting problems with everything from medical applications, smart meters, car door locks, and virtual personal assistants, to smart thermostats and fridges. Their patience is at an all-time low and they simply won't tolerate a poor experience. Yet, we haven't even seen the era of IoT take off to its full potential – it's just getting started. The imperative is on companies to find ways to process, analyze and manage the IoT delivery chain holistically, and with deep insight, so they know exactly what's happening and where issues are arising in real time. This is not an easy task," digital performance expert Doug Anderson said about the report.
See also: Spending on operationalizing data is set to double
85% of respondents said they are concerned about the safety of self-driving cars, with 72% saying they believe software glitches in these cars will cause serious injuries or deaths, and 84% said they would not consider using one because of these concerns. Where smart or connected vehicles are concerned, 67% said they are concerned about serious issues caused by smart traffic light performance problems and 86% said they didn't trust digital locks.
Healthcare was another concern. 62% said they would not trust an IoT device to deliver medication and 85% expressed distrust of devices meant to monitor vital signs. Home use was also an issue for respondents. 83% said they were worried about losing control of their homes to compromised or malfunctioning smart devices. According to the report, other concerns raised included:
73% of consumers fear being locked in or out of the smart home due to bugs in smart home technology
68% of consumers are worried they won't be able to control the temperature in the smart home due to malfunctions in smart home technology
64% of consumers fear not being able to control lights in the smart home due to glitches in smart home technology
81% of consumers are concerned that technology or software problems with smart meters will lead to them being overcharged for gas, electricity, and water.
The Dynatrace "IoT Consumer Confidence Report: Challenges for Enterprise Cloud Monitoring on the Horizon" can be downloaded here.