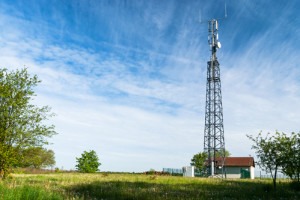 The Ayla device agent now supports any cellular/LPWAN protocol and includes the Qualcomm LTE IoT software development kit.
IoT platform-as-a-service (PaaS) provider Ayla Networks announced its device agent software is now integrated with the Qualcomm LTE IoT software development kit to enable support of any cellular/LPWAN protocol. The SDK is designed to be used with the Qualcomm MDM9206 LTE IoT global multimode modem. IoT solutions built with that hardware will now able to support connectivity to the Ayla IoT platform out of the box with no configuration needed.
"Qualcomm Technologies is leading the charge toward the next era of intelligent, connected solutions enabled by cellular technology," said Jonathan Cobb, CEO of Ayla Networks. "With the Ayla device agent including the Qualcomm LTE IoT SDK, product manufacturers and service providers can jump ahead with superior cellular IoT solutions that open up new business vistas."
See also: How microgrids attract grid support issues in real-time
The addition of the Qualcomm SDK may improve asset tracking and tracing functions for a variety of IoT segments. Access to ultra-low power connectivity can support enhanced and brand new use cases. The company gave the example of providing connectivity in areas where WiFi isn't possible such as factories and remote operations.
"The inclusion of the Qualcomm LTE IoT SDK with Ayla Networks' agent is well positioned to facilitate the development of innovative solutions designed to enhance productivity and save money," said Vieri Vanghi, vice president, product management, Qualcomm Europe, Inc. "The use of LTE IoT technologies is a game-changer for enterprise solutions in areas such as supply-chain optimization and asset tracking and tracing, benefiting manufacturing and services companies across the globe."
The company says their device agent software is also forward compatible with the recently announced Qualcomm® 9205 LTE IoT modem, which features a next-generation IoT chipset. The hardware will be available Q1 of 2019.