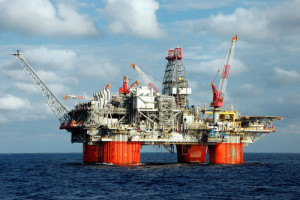 The analytics solution, Plant Operations Advisor (POA), has been deployed across all four of its operated production platforms in the Gulf of Mexico.
BP has announced the successful deployment of Plant Operations Advisor, its cloud-based analytics solution developed through a partnership with GE company Baker Hughes, across all four of its oil platforms in the Gulf of Mexico. It was first tested at BP's Atlantis platform and proved successful in preventing unplanned downtime. It is now also installed at BP's Thunder Horse, Na Kika, and Mad Dog platforms. The company said the deployment will now expand to over 30 of its upstream assets around the world.
"BP has been one of the pioneers in digital technology in our industry, and co-development of Plant Operations Advisor with BHGE is a key plank of modernizing and transforming our upstream operations," said Ahmed Hashmi, BP's global head of upstream technology. "We expect the deployment of this technology not only to deliver improvements in safety, reliability and performance of our assets, but also to help raise the bar for the entire oil and gas industry."
See also: Tomorrow's energy and the power of real-time
POA is powered by GE's Predix platform and provides predictive analytics based on real-time data from the production system. The insights give engineers the ability to address issues before they lead to costly downtime and ensure the equipment is meeting safety requirements. It is currently analyzing over 155 million data points a day across more than 1,200 pieces of equipment, providing maintenance and performance insights. BP says POA's analytical capabilities will be increased as it expands to more of their assets.
"The partnership between BP and BHGE has resulted in a unique set of capabilities that quickly find valuable insights in streams of operational data," said Matthias Heilmann, president and CEO of Digital Solutions and chief digital officer for Baker Hughes, a GE company. "Together, we are creating leading-edge technologies to automate processes and increase the safety and reliability of BP's upstream assets. As we extend the solution globally, this will become the largest upstream Industrial IoT deployment in the world when complete."
BP will be deploying POA to its platforms in Angola, Oman and the North Sea next.