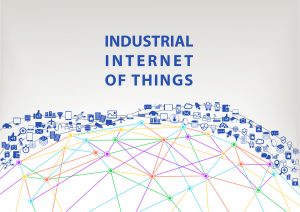 The council was awarded an $818,000 grant by Canada's Minister of Natural Resources, to assist them in producing cyber security standards for the IIoT in the utility sector.
Cybersecurity is an increasing concern, especially for the IoT and Industrial Internet of Things. Threats are growing at an alarming rate, and post a particularly severe risk to the utility industry where any disruption to the power grid can cause widespread chaos. Canada's Minister of Natural Resources, Seamus O'Regan, has announced the country will invest $818,000 into efforts to strengthen threat security and response in the energy sector. The investment will go toward developing technology and standards designed to help the industry predicts, prevent, detect and respond to threats and anomalies.
See also: Can IoT Provide Utilities With New Business Models?
The CIO Strategy Council will take the first step by creating a set of cybersecurity standards for the IIoT in the utility sector. The IIoT includes machinery, infrastructure, sensors and devices that collect, exchange and analyze data to improve operating efficiency, manufacturing processes and industrial operations.
"Improving the cyber security of critical infrastructure in Canada requires careful planning and working with the federal government on leading the development of globally accepted standards and conformity assessment programs for IIoT devices, their supply chains, and for installed systems using these devices to address significant vulnerabilities in securing our critical infrastructure," said Keith Jansa Executive Director, CIO Strategy Council.
Canada will also work with partners to identify security risks and on solutions to prevent and mitigate them. The country wants to become a leader in globally accepted security standards and certification programs.
"The security of Canadians and our critical infrastructure is paramount. Cyber attacks are becoming more common and dangerous. That's why we are supporting this innovative project to protect the Canadian electricity sector." Seamus O'Regan, Minister of Natural Resources.