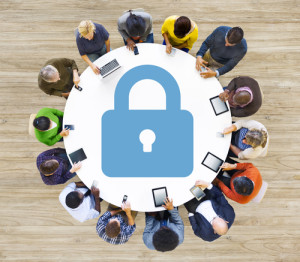 The suspension was prompted by concerns over the analytics company's ties to Russia.
Social media giant Facebook announced it has suspended the social media analytics firm Crimson Hexagon over concerns about the company's federal contracts and ties to Russia. It said it is investigating a possible violation of its anti-surveillance policy. Crimson Hexagon claims it has collected over a trillion public posts from Facebook, Instagram, Twitter, Tumbler and other social media sources. It uses AI to gain insights from the data to provide their customers with info on how consumers feel about their brands.
Facebook suspended the company's access to its site and Instagram last week after a Wall Street Journal inquiring into Crimson's ties to the Kremlin and Turkish government and their contracts with US government agencies.
See also: Accenture adds AI tech to its portfolio
"We don't allow developers to build surveillance tools using information from Facebook or Instagram. We take these allegations seriously, and we have suspended these apps while we investigate," said a Facebook spokesman. "Based on our investigation to date, Crimson Hexagon did not obtain any Facebook or Instagram information inappropriately," he added.
Facebook banned developers from using public user data for surveillance in March 2017 but at the time did not provide a detailed explanation of what it considered surveillance and now, over a year later, still hasn't.
Crimson Analytics has not addressed the question of its Russian and Turkish connections, but publically available info shows the company has received contracts from the US Army, US Secret Service, FEMA, and the State Department.
"Crimson Hexagon is fully cooperating with Facebook who has publicly stated its investigation to date has found no wrongdoing," Chris Bingham, the company's chief technology officer, said in a statement. "Crimson Hexagon only allows government customers to use the platform for specific approved use cases, and under no circumstances is surveillance a permitted use case."