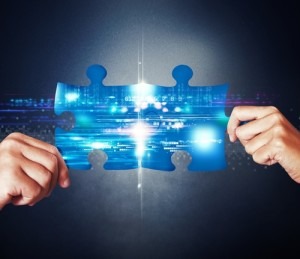 The company emerged from stealth to introduce its "microPlatforms" software designed for the embedded, IoT, connected device, and edge markets.
Foundries.io has emerged from stealth to introduce their "microPlatforms" software, which promotes tight edge and IoT integration along with instant software updates as the best practices for strong security. The software is designed for devices running Linux or Zephyr distributions, and that are used in the embedded, edge, connected device, and IoT markets.
Foundries.io's platform allows for immediate installation of security update and bug fix patches and include app, kernel, services and firmware support. The company handles all aspects of the creating, testing and deployment of the updates.
See also: IIC lists IIoT edge benefits and best practices in new whitepaper
"Rather than original software builds being maintained for product lifetimes that can reach 10 years or more, the microPlatforms are built from the ground up to enable product manufacturers to always and immediately selectively deploy the latest security updates, bug fixes, and new features to their customers, ensuring the safety of the internet of things and the security of data throughout the network," explained Foundries.io CEO George Grey.
The "microPlatforms" software can run customer-specific services and apps in containers or natively using Kubernetes as an orchestration layer to enable remote management from public or private cloud platforms on edge devices. It also works with standards such as Ansible and Kubernetes. It's cloud agnostic so it can fit into any management platform including Amazon Web Services.
Foundries.io is financially backed by software company Linaro. Linaro provides open source software for the ARM ecosystem. Foundries.io charges a per-project fee for the platforms. For Linux, the cost is $25,000 per year per project while Zephyr is $10,000 per year per project. The Linux platform is recommended for complex devices and Zephyr for more basic deployments.