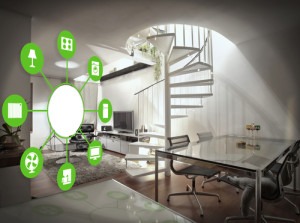 The report by TechUK and GfK found that ownership of smart speakers/home assistants has doubled but the popularity of smart homes has stagnated.
Our FRESH DATA posts highlight the latest independent research.
A new report by TechUK and GfK found that ownership of smart speakers and home assistants has doubled and the number of households that own three or more is up by a quarter from last year, but that consumers are not finding smart homes very appealing these days. Over 40% of consumers blame high prices, along with security and privacy concerns.
Ownership of connected home devices grew from 35% last year to 44%. The number of homes with no such devices dropped from 20% to 16%.
Matthew Evans, head of techUK's IoT program commented in an emailed statement to Computer Business Review: "The Connected Home can deliver real productivity and cost savings to consumers, as well as that elusive prize of peace of mind. However, our report demonstrates that privacy and security concerns are real barriers to the adoption of connected home technologies."
See also: Security lapses found Samsung's smart home system
23% of the 1000 people surveyed said that privacy concerns were keeping them from buying a smart home device, while 16% said security concerns were doing the same. A second report released by Accenture echoed these findings, with 45% of respondents who own a home assistant believing that the device is listening to them at all times and that 28% avoid using it for any kind of financial transaction due to their concerns.
Emma Kendrew, Artificial Intelligence Lead for Accenture said in an emailed statement to Computer Business Review: "Many people are not using them to their full potential because of trust issues. There are a lot of misconceptions out there about how these voice assistants work. Artificial intelligence and the voice assistants that use it are examples of technology that should serve humanity. So as the developers of these services, we need to bridge that trust gap, so that people can see and make use of the many benefits instead. One avenue is for technology companies to extend their work with financial institutions to create services that consumers have greater trust and confidence in."