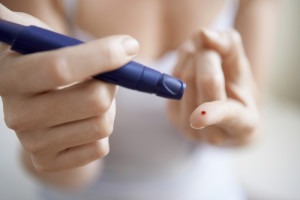 Glooko's new version includes support for the Ambulatory Glucose Profile (AGP), as well as new dashboards and reports.
Diabetes data management company Glooko announced the availability of an updated version of their Glooko Web Application (Population Tracker). The update includes streamlined navigation and a new collection of diabetes analytics, charts, and graphs. The update is the result of over a year of research and development and identified the most insightful analytics features from the Diasend and Glooko platforms, both designed for people with diabetes and the people who treat them. The two companies merged in 2016.
The new web app version, now available in the United States and Canada, and soon to be available in Europe, includes support for IDC's Ambulatory Glucose Profile (AGP). According to the company's announcement, other key features include:
New reports that provide insight into how factors like exercise, carbs, and medication influence glucose levels.
Simplified charts and graphs with new color coding that help streamline data and allow for easy interpretation.
Enhanced insulin pump reports, bolus tracking features, and statistics.
Updated PDF wizard, providing easy report reviewing and sharing.
See also: Healthcare admin gets proactive, thanks to real-time analytics
"We are truly excited to supply PWDs and clinicians with the most comprehensive set of reports and analytics on diabetes data available today," said Sam Wyndbrant, Director of Product Management at Glooko. "We listened to our customers' feedback and added new features that will allow users to further separate the data that really matters from background noise. Patients and clinicians can now efficiently gain actionable insights from their data better than ever before."
Glooko extracts data from major fitness and activity trackers and diabetes devices to provide insights on blood sugar levels, blood pressure, insulin levels, food, diet, and weight. It's used by over 7,000 clinics in 23 countries, Learn more by visiting www.glooko.com