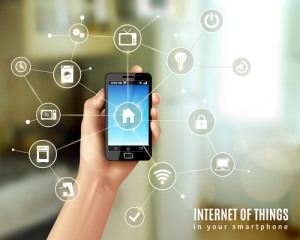 The platform, Infor IoT, is designed to provide real-time condition assessment.
Industry-specific cloud application provider Infor has launched a new platform to optimize the value of IoT devices. Infor IoT is available in a multi-tenant deployment and is designed to provide IoT sensor data ingestion from any source securely and at scale. That data is synchronized with Info EAM Asset information which can bring deeper context to insights by blending IoT data and transactional data, and improving exception detection, workflows, reporting. AI and analytics.
Infor IoT is integrated with Amazon Web Services and provides IoT analytics via cloud-based business intelligence platform Birst. Birst can gather data from hundreds of thousands of IoT and convert it into metric frameworks for improved analytics, operational efficiency, sales and marketing, safety and more.
See also: ADLINK Partners With Foghorn Systems for DXS IoT Platform
"Infor will deliver a step change in complex asset management through this IoT platform, and offer its customer base something that has been unattainable in the past," said Kevin Price, Technical Product Evangelist and Product Strategist, Infor EAM. "With wide-reaching improvements in energy, efficiency, and performance reliability, organizations can truly understand the condition of a multitude of assets in real-time, through confident aggregation of different sources inside and outside a given solution deployment."
The company gave the example of fleet management for busses. To fully visualize asset conditions requires historical asset management, work management, reliability, and sustainability data with third-party sources like fuel consumption, operation statistics, climate conditions, depreciation, vehicle wear and more.
Customers at last week's Inforum were able to see Infor EAM and IoT for themselves via real-time shuttle bus tracking. IoT sensors gathered condition monitoring data and sent it to Infor EAM via Infor Data Lake. The available data included GPS location, ambient temperature, light level, altitude and more.