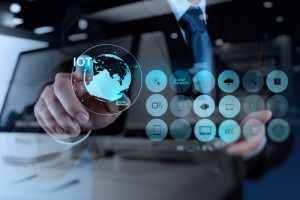 New device-to-cloud management platform enables simplified enterprise IoT management.
Intelligent mobile enterprise solutions provider Inseego Corp announced the general availability of their Inseego IoT Connect Solution. It's a new device-to-cloud management platform designed for simplified IoT management and improved optimization of IIoT use cases. It works seamlessly with the company's recently introduced Skyus portfolio for an all-in-one solution for use cases such as kiosks and digital signage, utilities infrastructure management,  and SD-WAN failover environments.
See also: 5 tips to not getting trapped in the cloud
According to the company's announcement, key features include:
Support for millions of devices, sensors, and machines, connecting them instantly with plug-and-play simplicity in an IT and user-friendly interface.
Intelligence features that are designed for easy integration into both present and future IT/IOT environments, such as customizable dashboards, remote updates from one dashboard, secure configuration management, and customizable alerts.
Distributed architecture and edge for flexibility to create, deploy and manage IoT in the cloud and at the edge. Elastic distributed architectures may be adjusted as needed.
Secure end-to-end visibility to a full view of all connections, including connected sensors, across an entire enterprise with customizable permissions.
Every connected device may be remotely configured – from routing, security and alert settings and more.
Easy account creation and onboarding, and a simplified overall user experience with a fully configurable interface.
"We purposefully designed Inseego IoT Connect as a true device-to-cloud solution with the aim of making the lives of IT managers, systems integrators and project managers easier as various industries move toward IoT-centric operations to streamline workflows," said Ashish Sharma, Executive Vice President, IoT & Mobile Solutions of Inseego. "Our intelligent cloud-based platform provides real-time visibility into customer operations and use cases, while our Skyus portfolio of IoT devices and gateways deliver best-in-class connectivity at the edge. This creates the most robust combination of IoT devices and software in the industry."