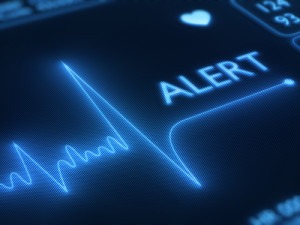 Vital Health is a suite of services that uses predictive analytics to help healthcare clients.
Ketchum Analytics announced it has launched Vital Health, a suite of analytics-driven services for healthcare clients featuring predictive analytics. The core of Vital Health is Vital Diagnostic, which uses predictive analytics to provide each client with a "Vital Health Score" that provides insights on how to address challenges and monitor healthcare companies who are stakeholders. The score is based on transparency, innovation, compliance, integration, social responsibility, patient-centricity, employer of choice, quality, and industry leadership.
"[Vital Diagnostic is] meant to measure a company's vital health, deconstruct it to help them figure out the contributing elements to where they are, and [determine] what they need to do to move or maintain that score going forward," said Mary Elizabeth Germaine, EVP and MD of Ketchum Analytics. "The point of it is to help guide overarching strategy and provide a framework and on which ongoing strategy should be built."
See also: 3 ways AI can remedy the bloated healthcare system
Vital Diagnostic uses Ketchum's analytics tools including social listening, influencer and reputation management analytics and more to determine a brand's score. It can identify issues and provide insights on things like how a drug launch may affect market position or the ramifications of the drug pricing debate on company reputations.
"Everything is under this new Vital Health organization principle, and we designed all those services for health," said Tom Jones, SVP and MD of Ketchum Health. "While a lot of agencies are making acquisitions and hires to keep up with trends, we already have those services, we just needed to organize it."
Once Vital Diagnostic's tools identify a brand's needs Vital Health goes to work executing the tasks that need to be done to meet those needs. Vital Health offers services ranging from research and internal communications to digital influencers and can also make use of resources from Ketchum's other offerings.