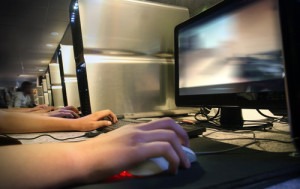 Keywords purchased Yokozuna from Silicon Studio Corporation to build out its gaming and consumer analytics offering.
Dublin-based game company Keywords Studios announced it has acquired Yokozuna Data, a Japanese company that specializes in analytics for game production. Keywords paid $1.5 million to close the deal. Yokozuna brings with it a team of machine learning and big data engineers and data scientists. The team develops self-learning predictive analytic models that use AI and machine learning to provide insights on user behavior and can adapt in response to changes made within a game.
The models can be used to predict the likelihood of players abandoning a game and the likelihood of them making in-game purchases.
See also: The value of data anomalies. from dollhouses to gaming
The agreement stipulates that Silicon Studio Corporation will work with Keywords to help them introduce the technology to Japanese game developers and publishers. Silicon also retained the non-exclusive right to resell Yokozuna Data technology to non-gaming markets.
Andrew Day, chief executive of Keywords Studios, said: "We have been looking for opportunities to establish a foothold in the exciting area of video game analytics for a few years. This acquisition brings industry-leading technology and capabilities to Keywords that we believe we can support, enhance and roll out to our clients thanks to the engineering, player research, and video game specific data science skills we have within the business. While YD is pre-revenue, it is a rare asset and we expect the first clients to start implementing the software during 2018."
Keywords has also acquired Canada-based Snowed In Studios and Hollywood-based Blindlight.
"Keywords is going more into the engineering and analytics space, as it increases its service offering for game development," said Davy analyst Joseph Quinn. "In the last few years it has been making 10-plus acquisitions a year, yesterday's deal is among the smaller of them."