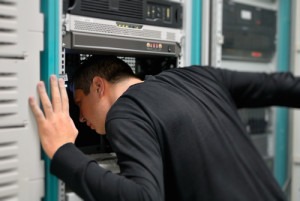 The Xi IoT platform delivers local compute, machine inference, and data services to perform real-time edge computing.
Enterprise cloud computing provider Nutanix announced the launch of a new edge computing service designed to streamline IoT application and services management.  The Xi IoT platform offers local compute, machine inference, and data services to enable real-time processing at the edge.
According to the company, in 2017 three billion enterprise IoT edge devices generated up to 30 times more data (256ZB) than the over 30 million nodes across public and private cloud data centers. The current IoT model doesn't lend itself to allowing customers access to real-time decision making because of its reliance on sending data back to a centralized cloud for processing.
The new service processes that data at the source for faster and more efficient data management. Xi IoT is designed to make device setup and management autonomous to reduce security risks resulting from human error and reduce operating expenses.
See also: Edge computing bring IT and OT together
"It is critical for enterprise organizations to have an edge strategy to unify, edge to cloud connectivity, to rapidly build IoT applications, and to provide real-time analytics closer to where the data is generated," said, Ashish Nadkarni, Group Vice President, Infrastructure Systems, Platforms and Technologies, IDC. "For companies looking for a competitive advantage, solutions like Nutanix Xi IoT can help them stay ahead of the market and identify new opportunities to grow their businesses."
Other drawbacks of the traditional IoT model include latency issues, privacy issues, lack of scalability, and compliance issues. Xi IoT is part of the company's Xi Cloud Services which make the transitions between clouds seamless. Nutanix said it will initially target manufacturing, smart cities, retail, healthcare, and oil and gas with the new service, which is now available in the United States.