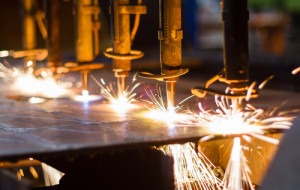 The round is led by Euro VC firm Atomico, which appears to be revving up its Industrie 4.0 investment strategy following a recent investment in CloudNC.
London-founded IIoT start-up Oden Technologies, now a New York-based company specializing in manufacturing data analytics, announced it has closed $10 million in Series A funding.
The funding round was led by European venture capital firm Atomico, with this being an addition to their recent investment in CloudNC.
Other investors included EQT Ventures and Inbox Capital. Atomico founder and CEO Niklas Zennstrom, who is also credited with helping found Skype, announced he has joined the board of Oden Technologies.
Oden considers itself an Industry 4.0 company and offers a manufacturing data analytics platform built on its own IIoT hardware and big data architecture. The platform is cloud-native and can be used by manufacturers of any size.
See also: It's now a global race to digitize manufacturing
"We analyze and process that data so customers understand how much excess material they are putting on the product, was the quality Ok, and if not why, alerting for when things are bad or will be bad, and [doing] trends analysis for how the product can be optimized. It all comes back to ROI for customers, which always comes from more uptime, less scrap, and more good quality output," Oden Technologies co-founder and CEO Willem Sundblad said.
The platform features a sensor device that can be added to just about any kind of manufacturing machine, where it integrates data from existing ERP systems and quality control software. The data is then uploaded to the platform in real-time to give manufacturers full visibility of their manufacturing process, including real-time factory monitoring. It collects data related to machine health, quality, processes and product production. It also collects data on melt pressure, temperature profiles, production speed, revolutions per minute for moving parts and more.
Oden says it will use the funding to expand its R&D and engineering team and to increase customer growth through the addition of sales teams in Ohio, Texas, and Illinois.