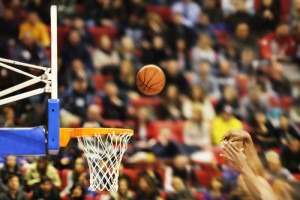 The analytics firm plans to reveal new opportunities with artificial intelligence solution.
NBA team the Oklahoma City Thunder has announced the expansion of their partnership with Recentive Analytics. The firm specializes in artificial intelligence solutions for professional sports and live entertainment properties.
Recentive will use its platforms to provide the team with a variety of solutions designed to improve business intelligence and sales. The company is already providing predictive analytics for season ticket sales and game attendance.
"We have an enormous amount of confidence in Recentive's advanced technology platforms," said Scott Loft, Thunder Vice President of Ticket Sales, Retention and Database Operations. "Their artificial intelligence, machine learning, and predictive analytics capabilities provide an incredible amount of intelligence that can be accessed to best serve the needs of our fans."
See also: Why real-time data integration should matter to the NFL
The Thunder plans to use the insights provided by Recentive to create and maintain improved fan experience for each of their fans. Recentive's machine learning platform will allow them to process and do real-time analytics on millions of data points to provide predictive intelligence and real-time insights. Data processing, ingestion and predictions are all automated, leaving the team to focus on decision-making and the fan experience.
"We're thrilled to expand our relationship with the Oklahoma City Thunder and to continue to provide them with our industry-leading artificial intelligence platforms," said Andy Tabrizi, Recentive CEO. "The Thunder have always been a fan-centric, forward-thinking organization and we're excited to help provide the best experience for the Thunder fans."
Recentive has also entered a partnership with the NFL's Washington Redskins. The firm will work with the team to provide predictive analytics and real-time insights for better business intelligence, improved ticket sales and enhanced fan experiences.
"We're proud to work with the Washington Redskins to provide them with our machine learning platform this season," Tabrizi, said in a statement. "The Redskins' forward-thinking approach is the perfect match for our capabilities and we're excited to help provide a world-class experience for Redskins fans."