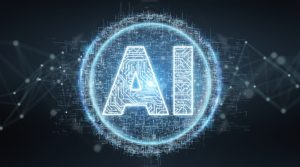 New NVIDIA pact, Gigaspaces certification, process automation expand enterprise toolbox.
Red Hat, Inc. and its partners continue to roll out new tools aimed at making it faster and easier for enterprises to bring AI, machine learning and real-time data analytics into production environments.
New ownership by IBM, Red Hat Enterprise Linux 8, and the company's new Fedora logo grabbed headlines at last week's Red Hat 2019 Summit in Boston. But behind the flashier stories were notable announcements that continued expanding the toolboxes of developers building smart and real-time systems. Key among them:
Red Hat and NVIDIA announced an expanded alliance to accelerate AI, machine learning and data analytics adoption that includes an early access program for prospective customers.
"Technologies like artificial intelligence and machine learning are fundamentally changing the way we do business," said Chris Wright, Red Hat's chief technology officer.
"However, enterprises are still facing challenges related to compatibility and support for these workloads. Through our work with NVIDIA, we are combining leading hardware and software to deliver to address these challenges and help lay the foundation for data-driven innovation to thrive," Wright said.
The pair will combine Red Hat's open source software with NVIDIA's GPU hardware, CUDA-X acceleration libraries, and NGC container registry. The registry offers a diverse catalog of AI/ML and data analytics containers that run on the foundation of Red Hat Enterprise Linux and Red Hat OpenShift Container Platform that supports NVIDIA GPUs in the cloud and on-site.
In October 2018, Red Hat announced the certification of Red Hat Enterprise Linux on NVIDA DGX-1 systems. The move was intended to give enterprises tools to move GPU-accelerated workloads from experimental environments into production.
Now, the companies have extended that certification to additional NVIDA-powered computing platforms, including certified Red Hat Enterprise Linux on additional NVIDIA-powered computing platforms, including NVIDIA DGX-2 AI systems and NVIDIA T4 GPU-powered systems.
See also: What IBM's $34b Bid to Aquire Red Hat Means to Data Management
Gigaspaces announced a key new Red Hat certification it says will help simplify and accelerate analytics and machine learning on cloud, on- premise and hybrid environments.
"Obtaining real-time insights and acting on them within a critical time frame, at scale across an environment is a challenge for many enterprises," said Yoav Einav, VP Product of Gigaspaces. The certification, Einav explained, can help address that problem by facilitating agile development, deployment and lifecycle management of InsightEdge applications across all environments.
InsightEdge customers can now download the Operator from the Red Hat Container Catalog. The capabilities will enable enterprises to apply domain-specific expertise to application development that is designed to automate processes and decision making, the company said.
The latest announcements follow by a week news of the availability of the newest Red Hat Process Automation. The latest release features new tools designed to address the the functional and knowledge gaps between IT professionals and business analysts.
"The way we do business is changing, " observed industry analyst Forrester, "and there is a major push underway to reframe organizational operational processes around digital transformation efforts."
According to Red Hat, the new functionality includes:
An integrated modeler for building Decision Model Notation (DMN)-compliant decision models;
An editor specifically designed for creating case management models (currently in tech preview);
Test scenarios that enable users to define, test and validate decision models before moving them into production. Test scenarios work with both traditional models, created with rule and decision table editors, and with DMN models created with a DMN editor.
Rule models that can be compiled into an executable form that are designed to improve start-up and execution times, and as a result, applications can better conform to the needs of cloud and Function-as-a-Service environments.