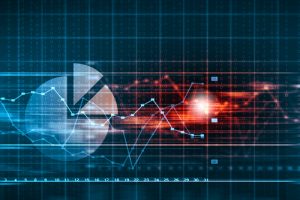 Attunity's data integration and data management solutions will be combined with Qlik's analytics platform.
Attunity's data integration and data management solutions will be combined with Qlik's analytics platform.
Data analytics company Qlik and data management and integration solutions provider Attunity announced that an agreement has been reached for Qlik to acquire Attunity. Quik will acquire Attunity for approximately $560 million, per unanimous agreement by the boards of directors for both companies.
"Attunity's strength in real-time data delivery across complex cloud environments will uniquely position Qlik to help customers lead with data and align their enterprise analytics strategy," said Mike Capone, Qlik CEO. "Attunity has demonstrated strong growth in a large market and together we're better positioned to serve our enterprise customers along with our partner ecosystem to solve the most challenging data problems."
The deal builds on Qlik's recent acquisition of Podium Data and the introduction of Qlik Data Catalyst. Acquiring Attunity will provide cross-platform data streaming for cloud and real-time analytics. It will also enable Qlik to provide improved data management capabilities and allow customers to transform their raw data into a governed, analytics-aware resource.
See also: Data-as-a-service — the new model for analytics?
"We are excited to be joining Qlik, combining our data integration and big data management capabilities with the analytics leader to accelerate our success," said Shimon Alon, Chairman and CEO of Attunity. "We believe the transaction is in the best interest of Attunity's stakeholders and provides Attunity with additional awareness and scale to execute our strategic plans as we continue to provide our customers with the premier products and services they have come to expect."
The acquisition will also allow Qlik to improve its data lake management and cloud infrastructure partnerships which include Microsoft, Amazon AWS, Snowflake and Cloudera. The closure of the deal is subject to customary conditions, including approval from regulatory authorities. It is expected to be completed by Q2 of this year.