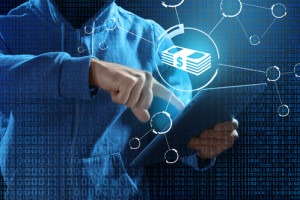 Sift Insights provides dashboards with real-time analytics and insights on operational efficiency and the impact of fraud on businesses.
Machine learning based fraud prevention and risk management solutions provider Sift Science announced the availability of Sift Insights, a reporting suite integrated with the Sift Science Digital Trust Platform. Sift Insights is designed to provide fraud operations teams and business execs with everything they need to gain a complete view of how their revenue, customer experience, and operations are affected by fraud and abuse.
According to a 2017 survey by the Merchant Risk Council, 68% of their members said improving analytics is one of their top priorities, yet 38% admitted they only track chargebacks, nothing else. In addition, a report by the Association of Certified Fraud Examiners found that 39% of respondents don't do any analysis to evaluate performance or risk.
See also: Fraud detection market to top $40 million by 2023
"Businesses know they need to measure fraud and implement abuse prevention tactics, but they often lack visibility into fraudsters' behavior and performance of their fraud teams," said Jason Tan, CEO and Co-Founder of Sift Science. "Fraud managers want to know a range of data points — everything from when fraud is happening, how fraud trends change over time and how they can best allocate budget and resources. With Sift Insights, organizations now have access to the insights needed to fight abuse and resolve operational challenges in their entirety."
Sift Insights dashboards enable fraud teams to conduct real-time operations monitoring and generate historical insights to enhance decision making. This can be invaluable to marketplaces, online retailers, and online communities for improved resource allocation and risk management.
According to the company's Sift Insights can enable fraud managers to:
Gain the full picture – Understand the total impact of fraud with centralized information about all the fraud the company is facing.
Optimize operations – Make smarter decisions and build better rules using built-in reports on analyst performance and business logic.
Empower the team with knowledge – Export reports to customize analysis, and tune countering efforts based on team KPIs.