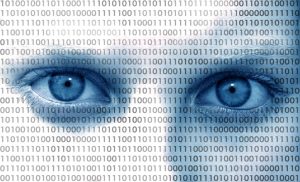 CloudCover provides cloud-based services for DevOps and DataOps deployment.
Technology investor ST Telemedia (STT) announced it has acquired a majority stake in cloud service provider CloudCover. STT focuses on investments in media, infrastructure tech, data centers, and communications. CloudCover takes an automation driven approach to help companies get the most out of the cloud. They work with GCP, Azure  and Amazon Web Services and focus on companies that want to take things further than traditional cloud services and migrations. They offer advanced DataOps, DevOps, data engineering and cloud consulting. STT's investment will allow them to expand their market presence and software development as they work to create product offerings that automate and improve cloud management and data engineering operations.
See also: IBM Extends Scope of DataOps Portfolio
Nikhil Eapen, Deputy CEO & Chief Investment Officer of STT said, "The addition of CloudCover to our portfolio is key, especially with CloudCover's obsession on product, automation, and cloud-native technologies. CloudCover takes us closer to our goal of building one of the world's leading Cloud IT platforms to help governments and enterprises embrace digital innovation and the cloud. I look forward to welcoming CloudCover's talented team to the broader STT family."
STT has made strategic investments in a variety of cloud-native service providers with complementary skill sets. These investments will, in turn, allow the company to invest in AI-powered infrastructure providers that focus on big data, IT and cybersecurity.
Peter Wright, CEO of STT's Cloud IT platform in Asia said, "In just a few years, CloudCover has built a strong enterprise customer base in Asia off the back of its world-leading cloud-native services, solutions and products. CloudCover is at the forefront of DevOps and DataOps deployments, helping customers to create significantly more productive development environments whilst at the same time managing risk and compliance of code into production. It is a pleasure to work with such technology visionaries as Vishal and Dhruv and their teams."