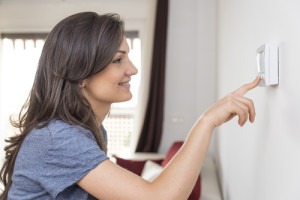 The companies will collaborate to supply IoT hardware, software, and connectivity that homeowners and property managers can use to monitor energy use.
UK energy consulting firm Utilitywise has announced it plans to join forces with Dell and Vodafone to create an IoT-powered utility management platform. The platform will give businesses the ability to monitor their energy usage using the IoT. The technology will be used to monitor and evaluate the energy usage of equipment like heating and ventilation systems, lighting and more. Companies will be able to manage multiple buildings and properties and be able to instantly pinpoint waste and other problems that can cost money and harm the environment.
See also: How microgrids tackle the AC/DC challenge
Brin Sheridan, Utilitywise corporate division managing director, said: "This is a truly ground-breaking technology that will produce significant savings for businesses. By giving business owners and building managers unprecedented insight into how their businesses are using energy, they can make truly informed decisions about how to reduce their utility bills. Utilitywise's intelligent building controls solution has the potential to produce huge savings for customers, freeing up cash to be invested elsewhere."
Both Vodafone and Utilitywise will market the product.
Stefano Gastaut, Vodafone's director of IoT, said: "This is a great example of how IoT is being used to disrupt and innovate. IoT is helping to create smarter buildings and to change the level of control and insight companies can get about their energy performance, that unlocks new savings and potentially lowers their carbon footprint."
"With this unique combination we have the ability to reduce energy consumption bills for thousands of UK businesses by combining Dell EMC's advanced infrastructure solutions – which are ideal for connecting systems like legacy building management commonly referred to as Operations Technology – to state of the art connectivity from Vodafone and advanced data ingestion and analytics from Utilitywise," Dermot O'Connell, Dell's EMC OEM solutions vice president added.