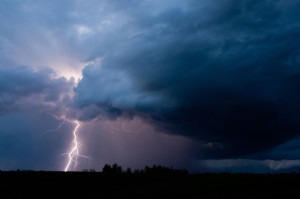 XShip Design and Analytics will integrate real-time weather data from IBM with its XShip performance platform.
Marine consultants XShip Design and Analytics announced it has chosen IBM's Weather Company to integrate real-time weather data into its XShip platform to enhance vessel management and performance. Weather data is critical for efficient voyage planning in marine transport. It's important for ships to know what to expect and how those expected weather events can affect their performance and efficiency.
The XShip Platform uses analytics for energy management to save fuel, and the added weather data will also help with that. The platform manages 250 vessels a day with an average consumption of 25 tons daily, equal $781 million a year. It's estimated that $4.3 million could be saved through optimization.
See also: AI's role in weather forecasting still cloudy 
"Data-driven energy management is the present and the future of vessel performance management," Himanshu Goyal, Sales and Alliances Leader, The Weather Company, told BusinessLine. "For an industry where fuel costs represent as much as 50-60% of the total costs, any initiative to save fuel makes a lot of sense," he added.
The addition of weather data could increase those savings by 3% or $6 million. The XShip platform will be upgraded and integrated with the IBM weather data and other advanced add-ons. The platforms proprietary algorithm can calculate fuel consumption with an accuracy rate of up to 95%.
"Route optimization application based on accurate weather data is under trial. We may release it soon," said Syam Krishnan, Head of Vessel Performance Research, XShip. "Here, estimated time of arrival is met even if the distance traveled is high. Route optimization does not just avoid bad weather but helps with the selection of the best possible route. This can be done with a combination of accurate weather prediction and suitable consumption models."