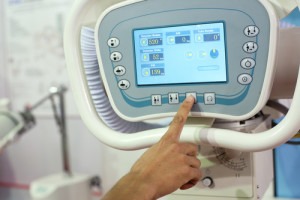 The company is positioning itself to be a leader in next-gen healthcare by leveraging custom IoT-based connected medical devices generating real-time data.
End-to-end IoT solution provider and the creator of the CSensorNet and CDatainsights frameworks Clovity is positioning itself to be a leader in next-generation healthcare using customized IoT-based connected medical devices that provide real-time data. While controlled and random trials have traditionally been the standard to obtain the data needed to demonstrate outcomes, connected medical devices provide real-time data collected during real-life scenarios, and it's being increasingly adopted by the Pharmaceutical, Healthcare and Life Sciences communities.
Clovity has already produced these devices for Multiplex Biosensing, Disposable, Early Warning Personal Health (EWPH) and Continuous Health Monitoring (CHM) applications. The devices can work in conjunction with analytic platforms based on machine learning and AI and data visualization for patient, provider, and hospital uses.
The adoption of health-based IoT applications is increasing, especially in the areas of invasive and non-invasive continuous monitoring, smart medication, patient data collection, patient monitoring and real-time health systems. They remove human error and point-in-time factors to provide a better day by day look at a patient's health and needs.
See also: Healthcare admin gets proactive, thanks to real-time analytics
"We now have the technical capabilities to bring what was first thought of as out of reach into something that is easily accessible to the masses. After years of working to increase patient's access to their personalized health journey, IoT devices can truly revolutionize the level of care that healthcare organization can provide to their customers by leveraging Real World Data (RWD). Through continuous remote monitoring and other IoT device applications, patients and families can rest assured that someone or something is always keeping a watchful eye on their health," said Rick Neafus, Clovity's Senior Strategic Advisor and expert in health technology solutions.