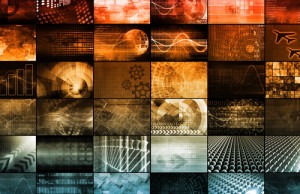 The report by McAfee also found that the cybercriminal underworld is generating 480 new malware threats per minute.
The McAfee Labs Threats Report: December 2018 found that cryptomining and IoT malware aren't going anywhere. Both rose over 70% in the third quarter of 2018. According to the report, the cybercriminal is generating nearly 500 new security threats a minute. IoT malware rose 73% in Q3 of 2018, while cryptocurrency mining malware rose 71% despite the fact that the values of many of the most popular cryptocurrencies have declined.
The takedowns of the dark markets Hansa and Alpha continue to have an effect on the cybercrime world as cybercriminals constantly found new ways to evade detection and law enforcement.
See also: Malware takes a 36% bite out of IT budgets
"Cybercriminals are eager to weaponize vulnerabilities both new and old, and the number of services now available on underground markets have dramatically increased their effectiveness," said Christiaan Beek, lead scientist at McAfee, in a statement. "As long as ransoms are paid and relatively easy attacks, such as phishing campaigns, are successful, bad actors will continue to use these techniques. Following up-and-coming trends on the underground markets and hidden forums allow the cybersecurity community to defend against current attacks and stay a step ahead of those in our future."
The report also found that mobile malware is on the decline, decreasing by 24%. Data breaches in the financial sector rose 20%, and ransomware 10%. The latest botnets are pumping out "sextortion" spam that attempts to scare recipients into thinking their web browsing habits will be revealed unless they pay up. Despite the rise in ransomware, the number of unique families continued to drop.
IoT malware rose 203% in 2018, with cryptocurrency malware growing 55% and total malware growing a stunning 4,467%. McAfee said they were 215 publically disclosed security incidents, down 12% from Q2 2018. Incidents targeting the public sector fell 2% and education sector by 14%. Incidents targeting healthcare remained the same.