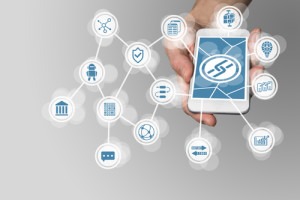 The Global Connectivity Management Platform is available to IoT device manufacturers around the world.
Connectivity technology company Cubic Telecom announced their new IoT platform at Mobile World Congress Americas. The Global Connectivity Platform is a platform-as-a-service and is available to IoT device makers around the world. Devices in Europe, South Korea, and the United States are already being managed on the platform and locally compliant service will roll out to all regions.
The platform features standards-based remote SIM provisioning use and cloud-native advanced connectivity management with tools such as zero-touch device registration, and connectivity activation across networks, regulatory conditions and regions.
"With our new platform we are putting control back in the hands of our customers, the connected device makers," stated Barry Napier, Cubic Telecom CEO. "By listening to the needs of the customers we communicate with daily, our expert in-house team of software, data and network engineers have built a world-class IoT platform, enabling us to deliver seamless connectivity anywhere. This solution provides advanced connected services through one global partner and platform across all regions, with complete freedom of vendor choice. With this added flexibility device makers now have the power to control their service experience end-to-end. We are proud to be the first to market with this advanced intelligent solution."
See also: MachNation's newest scorecard compares big IoT platforms
The company says its software platform integrates multiple OEM IT systems and operator platforms with its own global Core Network eliminating the need for multiple and separate activations. It also offers the ability to onboard different mobile networks at any time. The platform has open interfaces, end-to-end coverage, and flexible workflow options. Users can choose their preferred network and service providers and the Global Connectivity Management Platform takes care of the rest with seamless integration.