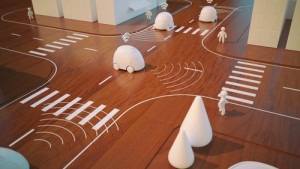 Deloitte Australia will use Anodot's AI/ML solution to expand its Consulting Analytics & Cognitive practice's portfolio of AI-powered analytics.
Autonomous analytics company Anodot and Deloitte Australia have announced a new partnership designed to help companies get the most out of real-time analytics. Deloitte hopes to expand its Consulting Analytics & Cognitive practice's portfolio of AI-powered service offerings by using Anodot's artificial intelligence and machine learning solutions.
The partnership will integrate Anodot's anomaly detection with Deloitte's BI and analytics capabilities to create a unique new offering aimed at helping businesses find and fix business and technical issues before they become costly.
See also: IBM patents autonomous devices in blockchain-based IoT system
"Traditional BI tools are not suitable in a dynamic environment with large data volumes because they cannot detect anomalies at the necessary pace, resulting in delayed or neglected business insights," said Shyam Sundar, Head of APJ at Anodot. "With its AI/ML solution, Anodot automatically learns the normal behavior of individual metrics in any type of data stream and tracks them for abnormalities. As we continue to help customers throughout the world gain real-time business insights, we are thrilled to be working with professional services leader, Deloitte."
Anodot's autonomous analytics can quickly analyze data from a variety of data sources in real time and detect risks and anomalies before they have a chance to affect customers, improving decision making and preventing costly crises.
"We're excited to leverage Anodot's machine learning capabilities to process high volumes of real-time data in innovative ways, to help our clients gain the business insights they need to instantaneously identify issues and opportunities that would otherwise be missed," said Lee Anderson, Deloitte Partner. "From proactively monitoring telecommunication networks, power and utility asset performance, or financial transaction processing, right the way through to back-office IT systems – we see enormous potential to help our clients address critical business issues and target new opportunities for increased business performance."
"We are honored to launch this exciting alliance with Deloitte, further solidifying our steady growth," said David Drai, CEO and Co-Founder of Anodot, "As we expand globally, we will continue to give our customers across the world the cutting-edge ability to achieve actionable insights that truly impact their bottom line.