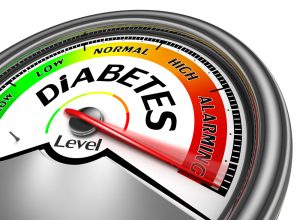 The companies have introduced Actiste, the first complete IoT-health solution for monitoring and treating insulin-dependent diabetes.
Ericsson and Swedish health technology company Brighter have teamed up to create a new treatment for diabetes. Brighter's focus is on chronic disease management. Together with Ericsson, they've introduced Actiste, the first IoT-based solution designed to monitor and treat insulin-dependent diabetes. For now, it is available in the UAE where 1.2 million people live with diabetes, but will eventually be available worldwide.
Henrik Norström, CEO, Brighter AB, says: "By partnering with Ericsson, we are able to offer a truly seamless customer experience. No matter where in the world patients decide to go, their generated health and treatment data will always be securely stored and available to improve their treatments."
See also: Why the Radiology Community is Eager to Embrace AI
Actiste combines blood sampling, glucose level measurement, and insulin injection into a single device. It will be provided as a subscription service, but pricing has not yet been announced. The service will include data sharing, supply replenishment, global connectivity, and individualized coaching. The devices are cellular-enabled and managed by Ericsson's IoT Accelerator. It will be supported by a variety of leading communications service providers. Actiste boasts out of the box connectivity with eSIM and patented technology designed to collect data on specified bio-markers and the volume of medication injected.
Fadi Pharaon, President of Ericsson Middle East and Africa, says: "This is an important milestone for how connectivity can transform people's lives for the better. Our global partnership with Brighter has now reached a stage of real deliveries to the market, utilizing the global connectivity service based on our IoT Accelerator. The result is an enhanced healthcare industry in the UAE and wider GCC, and an improved quality of life for diabetes patients."