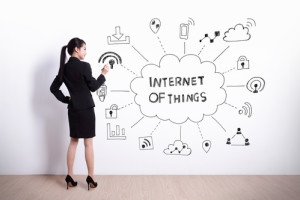 FortiNAC offers control and visibility of IoT security for devices and enables automated threat response.
Cybersecurity solution provider Fortinet has launched FortiNAC, a network access control product line designed to provide automated responses and network segmentation for IoT security. The FortiNAC product line is designed to provide network access control to secure IoT networks, improved visibility and automated threat response. With it, administrators can access detailed profiles of every device on the network and granular segmentation so that each device is restricted to accessing only approved items.
According to Gartner, IoT endpoints are expected to grow at 32% through 2021, reaching a base of 25.1 billion units. This massive volume of devices, which include corporate, BYOD and IoT demanding network access has prompted a need for a comprehensive security solution that can simplify the process of securing every device that connects to their network every time while keeping management, provisioning and compliance costs down.
See also: IIC's IoT security maturity model helps fine-tune spending
"Digital transformation brings a proliferation of unsecure IoT devices accessing the network, and with it, the increased risk of a security breach. FortiNAC allows organizations to identify every single device on the network and enables segmentation, giving each device access only to approved items. This functionality is delivered all within a solution that works with multi-vendor environments and an unlimited number of devices. FortiNAC stengthens the Fortinet Security Fabric for IoT deployments, delivering broad, integrated and automated cybersecurity solutions across the entire attack surface. In the world of IoT, FortiNAC answers the question 'what's on your network' and then enables you to protect it."
FortiNAC gives administrators and organizations full visibility of users, applications, endpoints and all devices, secure and untrusted. It also ensures that all devices that connect are authorized and comply with that organization's network policy. This keeps unauthorized people and devices from accessing sensitive data, assets, and infrastructure. It can also enforce device patching and firmware updates, and should a threat be detected, automated responses can perform near-instant containment.
Fortinet is integrated with FortiGate Next-Generation Firewall, FortiSwitch, FortiWLC Wireless Controllers, FortiSIEM and FortiAP, and is compatible with endpoints, wireless access points, switches, and third-party firewalls to provide a comprehensive security and visibility solution for networks of any size or complexity.