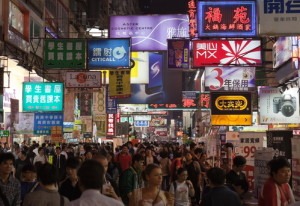 The lab will be used to explore ways the IoT can be used in next-generation retail applications.
JD.com and Intel have teamed up to create a joint retail IoT lab to explore how the IoT can be used to create smart retail apps and solutions. The Digitalized Retail Joint Lab will develop IoT based vending machines and media and advertising technologies and applications to be used in stores. All will be built on Intel architecture.
"This lab will combine our collective strengths to develop cutting-edge solutions to bring the precision of online shopping to offline players," said Zhi Weng, VP of JD.com and head of JD Big Data Platform.
The lab will be the latest venture of the partnership between Intel and JD.com, China's largest retailer. Intel's RRI edge computing and OpenVINO computer vision architecture have already been integrated with JD's computer vision algorithms and together they are analyzing customer traffic and purchasing habits. Those insights help store owners create a better and more personalized shopping experience for customers.
See also: Retail market for AI cloud could hit $8 billion by 2024
"As China's most influential retailer and a leader in data-driven offline retail innovation, JD is an important partner for us to continue to develop a wide range of use cases for our latest technology developments. We are happy to take our partnership to the next level," said Intel IOTG China General Manager and Intel VP Wei Chen.
JD.com says the lab will accelerate their vision of "Retail as a Service", which includes sharing their smart store technology and infrastructure with other retailers to improve global commerce. Their technologies include smart shelving and price tags, check out technology and more. The company wants to give customers the ability to buy whatever, whenever, wherever they want.
Intel also has plans to partner with Alibaba for various projects, including an edge computing platform that integrates Intel's software, hardware and AI technology with Alibaba's IoT solutions.